Clinical Director | Senior Psychotherapist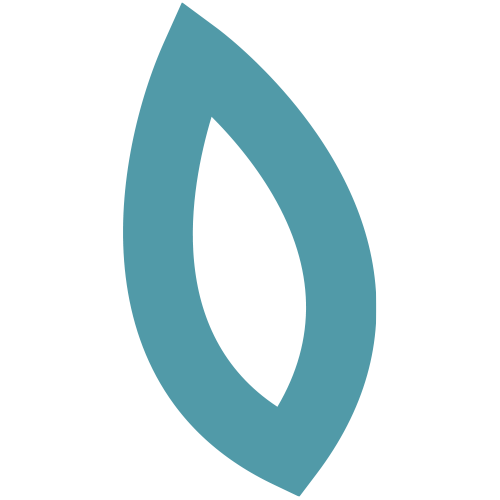 As the Clinical Director of FreeMind Therapy, I am also a Senior Psychotherapist and a Registered Social Worker in both BC and Ontario. I specialize in Rapid Resolution Therapy to optimize your mental well-being.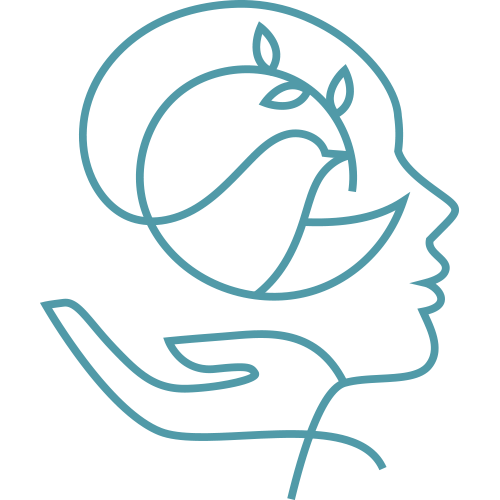 Sheri Johnson, MSW, NBCCH, LCSW, RSW
WHO I WORK WITH
Adults across the lifespan
Youth 16+
Children 9+ (for RRT only, and by consultation)
THERAPY APPROACH
Rapid Resolution Therapy (RRT)
Trauma-Informed Therapy
Clinical Hypnotherapy
Mindfulness-Based Stress Reduction (MBSR)

Family Systems Therapy

Solution Focused Brief Therapy
Crisis Intervention

Culturally Competent Therapy

Strengths-Based Theory
WHAT ISSUES I WORK WITH
I specialize in using Rapid Resolution Therapy (RRT) to treat PTSD, anxiety & panic, sexual violence and trauma (military, first responder, childhood, historical), insomnia, phobias and entrepreneurial challenges. In addition to this, I also work with grief and loss, compulsive habits, limiting beliefs, motor vehicle accidents, and labor & birth trauma.
ABOUT ME
With over 14 years of clinical experience in the field, I hold a Master of Social Work from the University of Calgary, and a Bachelor of Social Work from the University of the Fraser Valley. I have completed over 300 hours of RRT training with the Institute for Rapid Resolution Therapy & support a group practice of skilled therapists. Over the years I have utilized many approaches to counselling. Due to my role as Clinical Director, my caseload is limited to a smaller number of clients, and therefore my primary offering currently, is for clients seeking RRT.
You are here because you've been feeling stuck – in the thoughts, feelings or behaviours that you're tired of living with. My priority is that you walk away from counselling having had a positive breakthrough in areas that were of concern. This is a non-judgemental space where you can be understood, empowered and energized toward your goals.
PAYMENT & COVERAGE
Credit Card Only
Extended Health Benefits plans – many cover RSW
ICBC Approved Provider
CVAP Approved Provider
MY HOURS 
HOURS: Tues/Wed/Thurs
CANCELLATION POLICY
Cancellations can be made 48hrs prior to the booked session, without charge. After that, the full fee is due.
Below are voluntary reviews from prior happy clients (names changed), many of whom received short-term RRT.
MILITARY PTSD & CHILDHOOD TRAUMA  "My sessions with Sheri were amazing. I had experienced a trauma filled childhood, which was then followed by suffering from PTSD, anxiety and depression after serving in the military. Sheri was able to help me process my past trauma and give me new perspective. My day to day thoughts and the way I process negative situations are now more positive. I constantly ask myself "could it have been any different?", "should it be any different?". By changing neural pathways, your mind is then able to have a better understanding and outlook on life experiences. If it wasn't for Sheri and her expertise, patience and knowledge, I would still feel lost and a sense of suffering from my life traumas. I am very appreciative of the time Sheri spent with me". (JAY)
WORLD CLASS  "Thank you for an incredibly liberating session. You helped me tremendously. You are a world class therapist. I am absolutely amazed at your skill. Looking forward to our next call". (DAVE)
BIRTH/LABOUR TRAUMA  "I initially came to Sheri for an RRT session in hopes to resolve some of the trauma I held in my body following the birth of my son. It had been 3 years and I still could not talk about my birth without experiencing strong feelings of grief, sadness, shame and anger. I was currently pregnant with my second and I wanted to go into this next birth experience with a blank slate free of fear and any stored trauma in order to have the best chance of a natural home birth. Ever since my session, I've been very surprised and happy to observe that I can freely talk about my previous birth objectively and without tears. I am now 3 weeks away from my due date and pleased to report that while discussing my previous birth with my doula last night, I was able to not only speak all about it but I found myself laughing about some of the details. Much different than the first time I met with her where I sobbed as I recounted the experience. I feel completely unburdened now by what was a deeply traumatic event in my life. Whatever happens this time around, I take comfort in knowing that what happened the first time wont be holding me back or carried over into this experience. I am so grateful for Sheri's gifts and expertise and I highly recommend an RRT session to anyone with a traumatic birth experience". (AUGUST)
WORK PRESSURE & STRESS  "I started going to Sheri for counseling when I was starting this new project at my work. In a similar situation a few years ago, I was in so much stress that I had a complete melt down. I wanted to avoid all that again and thought of seeking counseling. That was one of the best decision I made. Sheri helped me not only deal with that specific time, but also about other small aspects of life. She always explained things to me backed by science which I really appreciated as it was easy for me to digest and actually understand and follow. This was my first experience with a counsellor and I had a bit of a wrong notion about it… it felt like talking to a friend, a very reasonable and smart friend. She would give me suggestions or ideas that I can try out to deal with tough situations. Needless to say, the time went by like a breeze. Project was successful and I was in a very good mental state. I am still applying all the little things we talked about during the session. I owe it big time to her and would definitely come back if I start facing challenges that I don't know how to deal with". (ATHENA)
REFRESHING & EFFECTIVE  "I really appreciate how this therapist was personable and made sure she fully understood my needs and what I came in for. I found RRT refreshingly simple, focused on the positive, and really effective for me. I could hear how she chose her words wisely as she sent me on an interesting imagery journey. I have to say, this therapy process was unique from any other conventional therapies I have tried in the past and was very effective". (DEB)
GAME CHANGER  "Sheri has been absolutely amazing. Her rapid resolution therapy sessions have been a game changer for me. In the weeks following my sessions I've felt major shifts on the issues we had addressed and I couldn't recommend her more". (TANYA)
MIND BLOWING  "The RRT session was mind blowing. There was so much golden advice offered on shifting my perspective. I feel free, light and excited about my future". (CAL)
PTSD – CAR ACCIDENT  "I have loved my results from RRT! I was living with crippling driving anxiety caused by my car accident. After only one session I experienced immediate changes. My thought processes while driving had been stuck on repeat but now they just flow through the way they are supposed to, and no longer affect me when I drive. RRT works!". (JEN)
CHILDHOOD RAPE  "I was desperate to find something that would help me finally live my life the way I wanted to. After searching for months (off and on) I came across Sheri… Everything else I was trying was working, but it was working slowly and took a lot of effort to maintain… Sheri exceeded my expectations. After only 2.5 hours, the haze had lifted from my mind, the world looked brighter and more clear; I kept looking for the pain that was always there and no matter how hard I searched in myself, it was gone… I was in shock. Everyone says that working through trauma is hard and that it takes time… quite honestly, it was one of the easiest things that I have ever done. Thank you for being a turning point for my journey of healing… thank you for seeing the real me when I couldn't see her myself." (JANET)
ANXIETY & INSOMNIA  "I had a session of RRT with Sheri to help me with my anxiety about my young son. Before seeing Sheri I would regularly wake up in the middle of the night worrying about the terrible things that could happen to my son and all the difficulties he will face in life. Since doing the one hour session several months ago, I haven't felt any anxiety about my son. The session felt easy and I didn't even have to delve into difficulties from my past. I will definitely go back for more sessions to work on other things I'm struggling with". (TRACEY)
PAINFUL BREAKUP  "I feel 100% better today. It totally cleared stuckness and my emotional reaction. Thank you from the bottom of my heart for your genuine wholehearted presence, sensitivity and flexibility. I would not have been able to shift things in my mind without your help". (MARIANNE)
TRAUMATIC MEMORIES  "Since doing the RRT with Sheri I can now look at my past issues objectively, and when disturbing memories of certain events are brought up, they just seem to easily pass without effort. I am so happy and feel relieved I don't have to live with that heaviness anymore. Thank you!". (ADAM)
REFRAMING  "I loved it all. I keep thinking of the little reframes throughout the week. Thanks!" (FAY)